> Home > What to visit > Castles
Monteluco di Lecchi
Gaiole in Chianti
CASTLES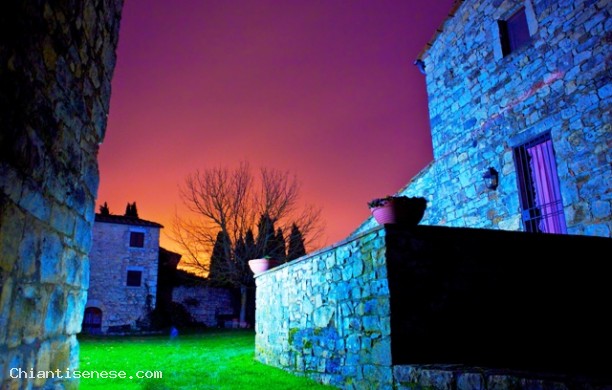 PHONE NUMBERS AND TIMES

Monteluco di Lecchi


Business card (vCard)
The first memory goes back to some of Monteluco 1176, when it appears that the castles had to give Siena to Florence. In 1182 the abbot of goods that had renounced Coltibuono Monteluco Drudolo in favor of the hunt but in this area for many years continued to have strong interest also in the nearby castle of Mazzalombardi are back.

The privilege of the Emperor Henry VI insisted, however, in 1167, the membership of this castle to Ranieri Ricasoli (later confirmed in 1210 by Otto IV) but the domain of Monteluco was exercised until the fourteenth century, but by a smaller family group, established hunting. Due to its strategic location, the castle was repeated offensives by Siena in the thirteenth century and later during the wars of Aragon (fifteenth century) and the beginning of the sixteenth century.

Structurally, the castle consists of two distinct nuclei: a larger and more complex on a hilltop, overlooking the valley of Massellone, and an outpost farther down along the access road. This has the form of a massive tower of limestone and filarotto in the door and still bears, though closed, the original arched windows on each floor.

The complex than it takes place around a courtyard, which is accessed by a single portal, surmounted by an elegant stone and brick arch. To the right of it is a building with a few traces of an apparatus, to lodge in a corner. On the left, however, leans heavily on a big, solid building walls, whose importance is measured on the accuracy of filarotto wall, with no signs of opening to the outside and that we may suppose was the keep, probably originally much more high.

Other contemporary building located on the opposite side of the courtyard with an arched door. These three buildings are then bound by a belt outside uninterrupted walls.
STAY

NEARBY
DINING & ENTERTAINMENT

NEARBY