> Home > What to visit > Castles
Castello San Donato in Perano
Gaiole in Chianti
CASTLES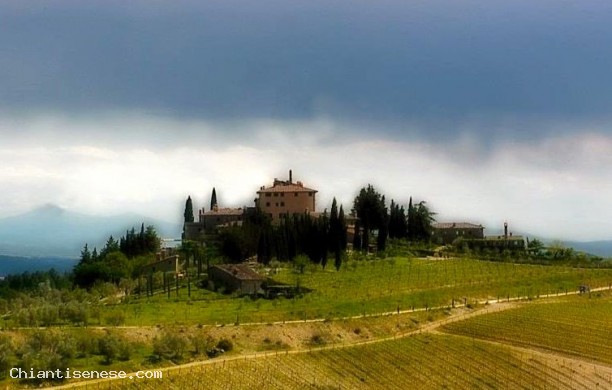 The Castle of San Donato in Perano dominates the area gently hills of Tuscany, famous for its enchanting beauty of its landscape.

And 'situated between the towns of Radda and Gaiole in Chianti and the Castle you can have the privilege to enjoy one of the most beautiful views of the Chianti: the tower of Montegrossi, Rocca di Castagnoli, the castles of Meleto Brolio and Cacchiano tower Barbischio, the "male" of Vertinee in the distance the peaks of Mount Amiata.

The toponymy shows the Etruscan origin of the ancient settlement that saw susccedersi time a Roman farm of the Republican era, a rustic villa of age imperialee finally a medieval curtis.

Around the year one thousand small village formed for centuries around the parish church of St. Donatus, bishop of Arezzo martyred by the pagans in the fourth century AD to which is attributed the miraculous reconstruction of a glass cup, was fortified and incorporated into the dense network of Chianti castles of the Middle Ages. Around the middle of the fifteenth century, this ancient village has a double ring of walls and at the center of a fertile agricultural area, it became a manor house, according to the custom of the time.

Purchased in the mid-sixteenth century by the Strozzi - one of the most important Florentine families, engaged in the formation of an economic structure that would guarantee profitability to its assets and therefore the soundness of the political power and social prestige. The castle and surrounding estate was owned by them for four centuries, until 1967.
STAY

NEARBY
DINING & ENTERTAINMENT

NEARBY