> Home > What to visit > Churches and Monasteries
Certosa di San Pietro a Pontignano
Castelnuovo Berardenga
CHURCHES AND MONASTERIES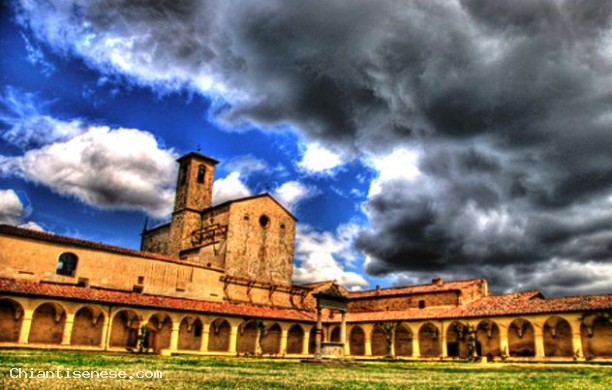 PHONE NUMBERS AND TIMES

Certosa di San Pietro a Pontignano
Pontignano, Catelnuovo Berardenga



Business card (vCard)
The Pontignano Certosa was founded by Bindo Falcone, nephew of Cardinal Riccardo Petroni, around the half of XIVth century.

We can only see few traces of the original monastery, as it has been completely rebuilt in the second half of the XVIth century, after a fire destroyed most of it.

The coplex was a rectangular plan srticulated, like in Certosa-churches traditional iconography, in three zones: the first was assigned to monks and had twelve cells around the big cloister, the second one was formed by the church and the coenoby, the third was assigned to the lay brothers.

The monastic complex has been bought in 1959 by the University of Siena and is used today for study meeting and conventions.
STAY

NEARBY
DINING & ENTERTAINMENT

NEARBY