> Home > What to visit > Palaces and Monuments
Villa Fortezza di Montegiachi
Castelnuovo Berardenga
PALACES AND MONUMENTS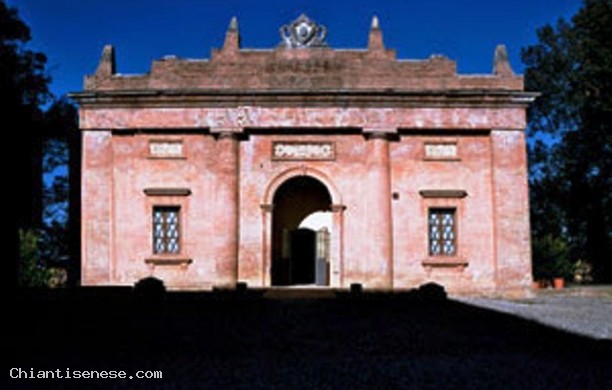 PHONE NUMBERS AND TIMES

Villa Fortezza di Montegiachi


Business card (vCard)
Montegiachi Fort-villa is located on an embankement over the top of the hill, that dominates the surrounding
valley. It was built here on behalf of Antonio Maria of Checco Cinughi, ances one of the Cinughi Count's
several properties in Castelnuovo territory.

It has certainly been built before 1522, when Antonio Maria, in his will, left the Villa to his sons Valerio and Alessandro. In 1827, after a careful survey on the villa and outhouses, some parts of the building have been restored.
STAY

NEARBY
DINING & ENTERTAINMENT

NEARBY