> Home > What to visit > Museums
Museo del Paesaggio
Castelnuovo Berardenga
MUSEUMS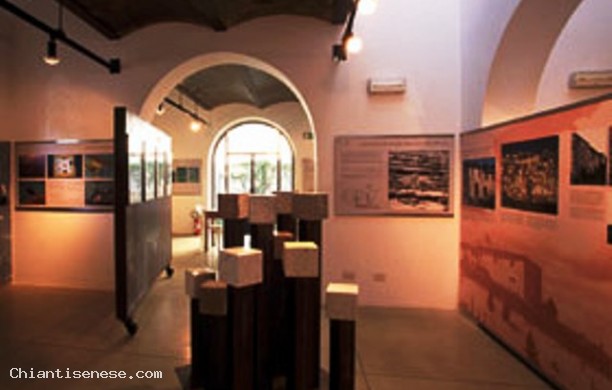 PHONE NUMBERS AND TIMES

Museo del Paesaggio
Via Chianti, 61 53019 Castelnuovo Berardenga (Siena)

Telephone 0577 352035


Business card (vCard)
The "Museo del Paesaggio" or landscape Museum, is based on a sin-gle concept: to invite the visitor to reflect on the transformations in the world, as well as on the way in which man understands or may understand the world itself, whilst taking cues from the significance given each time to the term "landscape".

This is possible thanks to the very distinctive nature of the landscape: a concept that whilst indicating both the "thing" and "the image of the thing", conducts one to examine the relationship between reality and its representation.

The route through the exhibition naturally takes advantage of single examples of landscapes, chosen from those that are particularly significant of the phenomenon that is to be highlighted each time. Amongst these single cases those drawn from the province of Siena have a predominant role. Thus the provincial territory becomes the opportunity to initiate a discussion that is nevertheless universal.
STAY

NEARBY
DINING & ENTERTAINMENT

NEARBY