> Home > What to visit > Place
Montaperti
Castelnuovo Berardenga
PLACE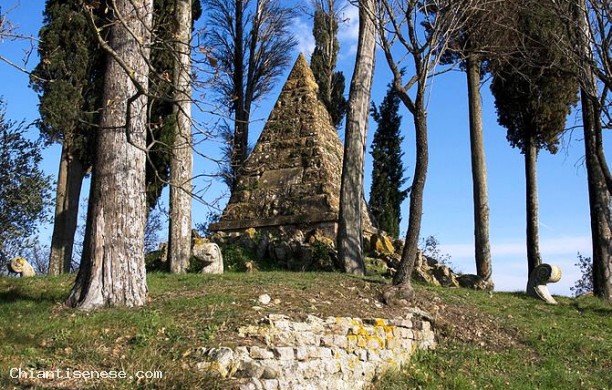 Montaperti place-name is mentioned since 1023, when it was a Berardenghi family's castle.

The popularity of its name is linked to the famous battle fought by Sienese and Florentine in the plain between Arbia and Malena torrents, mentioned by Dante in his Divine Comedy "… Lo strazio e "l grande scempio che fece l"Arbia colorata in rosso, tal orazion fa far nel nostro tempio."(Inferno, Canto X,85).

A memorial pyramid has been placed in the hill that dominates the plain to remind the event.
STAY

NEARBY
DINING & ENTERTAINMENT

NEARBY