> Home > What to visit > Castles
Castello di Fonterutoli
Castellina in Chianti
CASTLES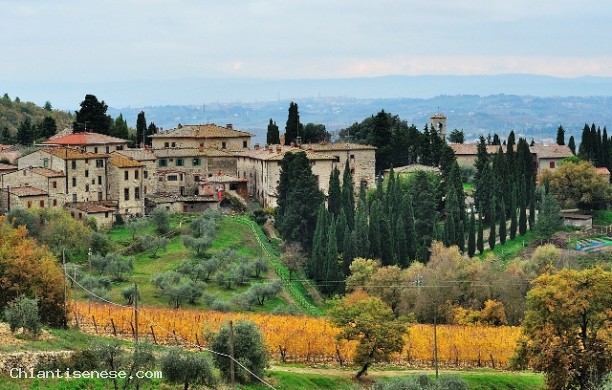 PHONE NUMBERS AND TIMES

Castello di Fonterutoli


Business card (vCard)
The old castle now remains only a few traces of the same name on the farm and the surrounding town that stands on a ridge cal boundary between the Chianti and Val d'Elsa.

Lords of the castle were the nobles of Staggia, but the name of Fonterutoli is known for the contract entered into between the mayor of Siena and Florence in 1208 right here, to mark the extension of the county of the two Republics.

Legend has it that he decided to start two knights, the rooster crows, the two cities. the point where they would meet, would determine the border. But the crafty Florentine served to give the alarm to their rider of a black cockerel, having fasted for three days, hunger began to sing long before dawn. The Florentine knight, an advantage in starting, he met the Sienese Fonterutoli and so "in the power of Florence was the Chianti district." Today, fortunately, Fonterutoli is known more for its excellent wine for the past war. The Mazzei family, heir to the Emerald Mazzei, who married Piero Fonterutoline, has been the owner since 1435.
STAY

NEARBY
DINING & ENTERTAINMENT

NEARBY