> Home > What to visit > Old Town
Villa a Sesta
Castelnuovo Berardenga
OLD TOWN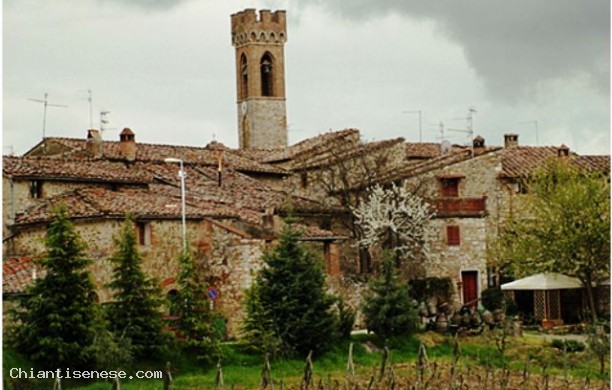 Villa a Sesta is a typical and picturesque Chianti village, with a largely agricultural economy, situated on the provincial road that leads to Brolio. Up until the middle of the ninth century it belonged to the Counts of
Berardenga. In 1882 its income was assigned to the Abbey of St Salvatore in Campi, also of the Berardenga. It is characterised by small porticos and alleyways that lead back to the main square, where the Church of St Mary in Villa a Sesta stands. The church was first documented in the eighth century as a suffragan of the Pieve of San
Felice. However, the current building is the result of complete reconstruction and of further transformations dating back to the nineteenth century. On the side altars, preserved within their respective chapels, are a wooden statue depicting the Madonna col Bambino, attributed to Jacopo della Quercia, and a painting, dating back to the eighteenth century, that portrays Santa Caterina.
STAY

NEARBY
DINING & ENTERTAINMENT

NEARBY