> Home > What to visit > Churches and Monasteries
San Liberato a Curina
Castelnuovo Berardenga
CHURCHES AND MONASTERIES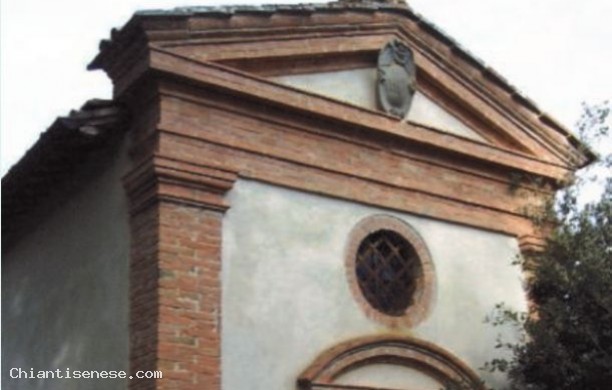 PHONE NUMBERS AND TIMES

San Liberato a Curina


Business card (vCard)
The chapel of San Liberato, even though small, is defined by some as "the Sistine Chapel of Chianti", it is dated back to around half of the sixteenth century constructed for the noble family Cinughi dei Pazzi, whose coat of arms hangs on the façade and who owned vast amounts of land in this area.

It is modest construction with a rectangular layout and a bell shaped roof that demonstrates particular structural attention. The interior presents a vast alfresco on the vault and on the walls of the pre-sbytery created by the artist Arcangelo Salimbeni from Siena in 1573.

In the vault there is a representation of the Ascension to the sky whilst pa-nels that run along the underneath the arch represent episodes of the life and passions of Christ, separated by Latin motto's.
STAY

NEARBY
DINING & ENTERTAINMENT

NEARBY